Inline Fuel Filtration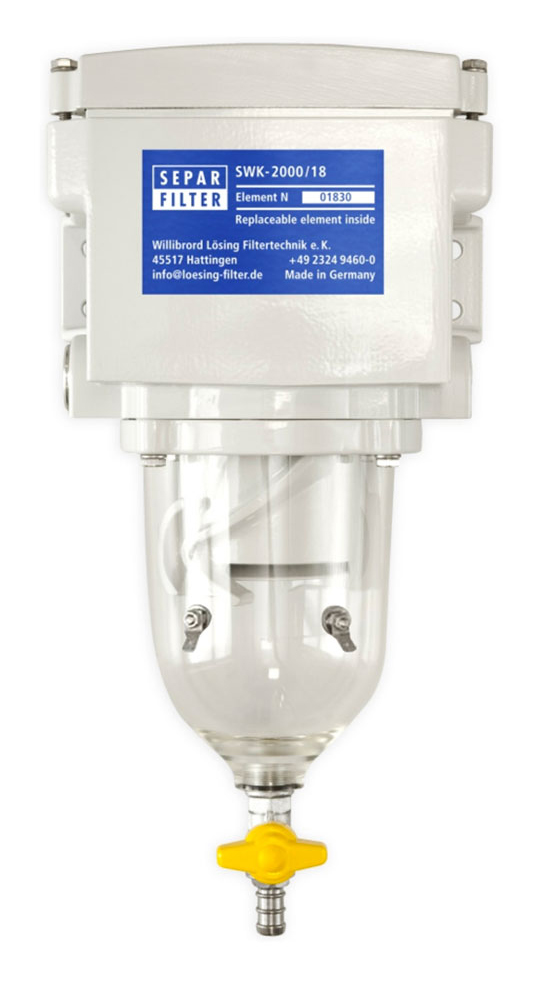 To accommodate newer and more demanding diesel engines, ASA offers the Separ 2000 Series line of fuel water separators.
With a small physical size and available flow rates from 79 to 2,060 GPH, these highly efficient filters can be integrated into fuel systems of any size, including emergency generators, bulk fuel storage, construction and agricultural equipment, and boats.
Fuel Water Separator System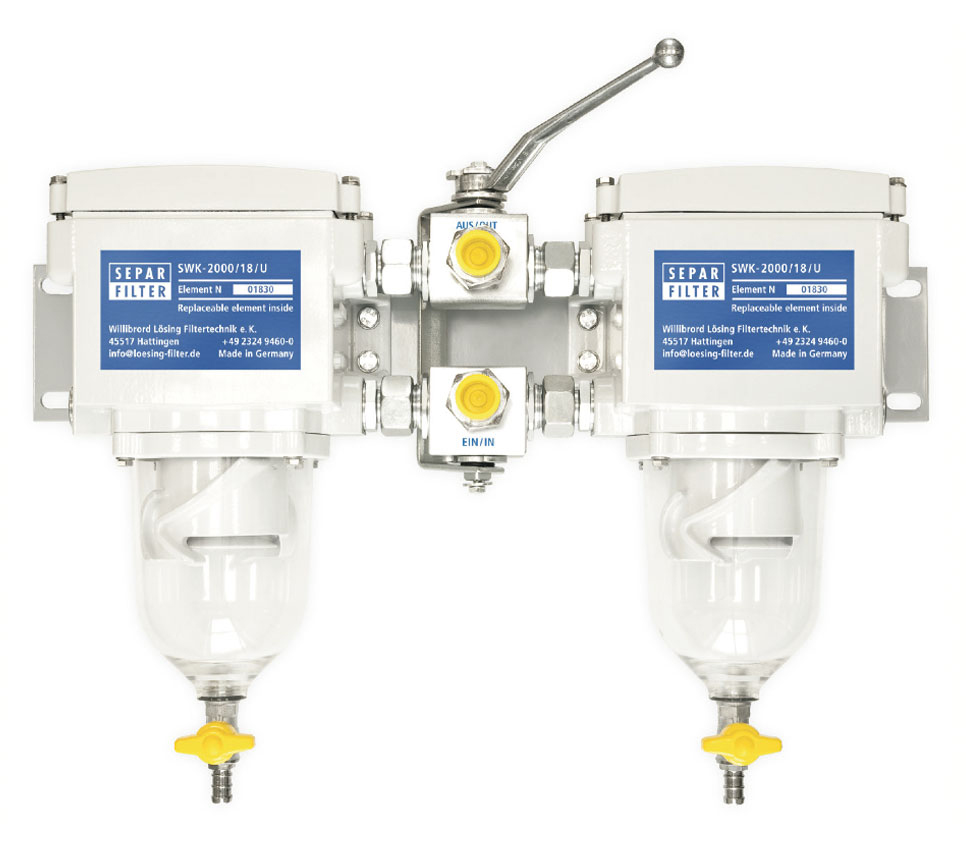 Designed with a unique and patented concept, SWK-2000 filters utilize a five-stage filtration process. Because the filters are able to separate harmful particulate and water from diesel fuel, fuel systems are protected and engine failure can be avoided.
The entire SWK-2000 filter line is manufactured with high-quality, non-corroding materials and cleanable elements to ensure minimal down time.
Advanced filtration for diesel engine reliability
99.9% water separation (certified TUV report using SAE J1839) and removes sludge build-up
Longer element life
Filter separates most debris and large particles before reaching the element
Fewer element replacements
User can backflush filter up to 5 times before replacing element
Low flow restriction
Reduces wear on fuel pumps and ensures full RPMs